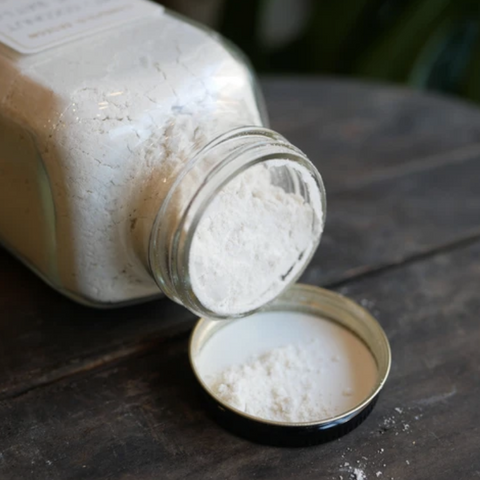 P0359S
Milk Bath Bulk
Choose how many ounces you'd like + which packaging. Buying in bulk is not only more cost effective but cuts down on materials! Bulk orders are delivered without any additional labels and minimal packaging.
The blend of hydrating coconut coupled with the soothing powers of oats makes for an indulgent soak providing relief to dry skin.

Pour desired amount into the bathtub under running water.

Keep water out of container. May cause tub to be more slippery than usual. Take care when standing.

Ingredients: Sodium Bicarbonate, Oat Flour, Dehydrated Coconut Milk.

Free of parabens, phalates and artificial fragrances. Handmade with the purest of ingredients.
Bulk items ship in a 100% recycled poly bag unless a jar is selected. We keep in stock recycled + recyclable bags from Ecoenclose. They're not perfect, but they're a good option for shipping!
---