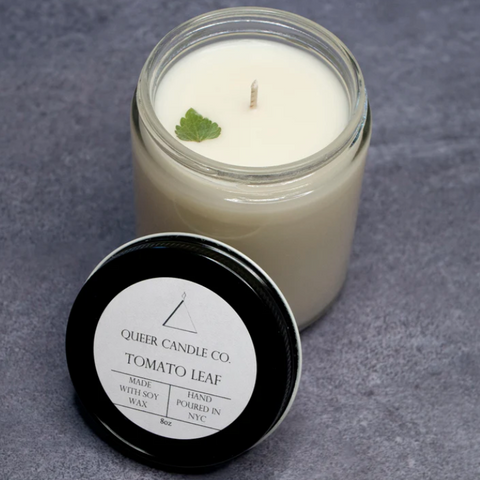 TOMQC1
Tomato Leaf Soy Candle
Our Tomato Leaf soy wax candles are hand poured, clean burning, and made in recyclable and reusable containers with love!

Tomato Leaf scent profile:

- Fresh and true to name, this candle will bring you right to the garden, with a crushed tomato leaf in your hand.

- This fragrance is a delicate balance between green herbal tones and a brightness that will bring a special zing to any space.

- Both familiar and unique, Tomato Lead is the scent perfect for spring and summertime.
---