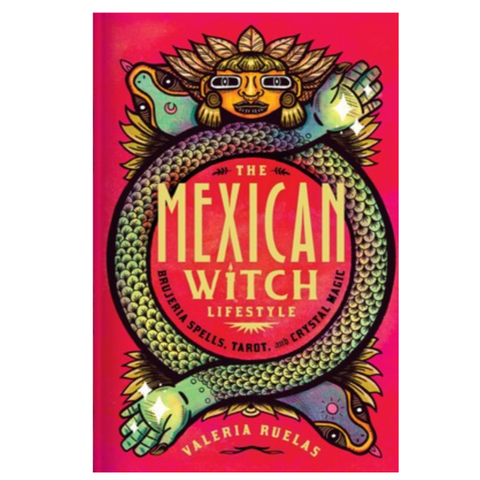 9781982178147
The Mexican Witch Lifestyle: Brujeria Spells, Tarot, and Crystal Magic
Discover the vibrant culture of brujeria and embrace your own inner witch with this essential guide to spellcasting, spirit worship, tarot, crystals, and all the other elements of this increasingly popular lifestyle.

A modern Mexican bruja is a powerful person, one who reads the tarot and performs spellwork and rituals of devotion to their spirit guides and deities. Brujeria, which translates as witchcraft in Spanish, is a unique form of spirituality that blends core elements of Afro-Indigenous beliefs. Having originated in Mexico, brujeria is now practiced in Latinx communities across the world.

Valeria Ruelas was raised living every aspect of the brujeria lifestyle. From shopping at botanicas and yerberias, to casting spells, to interpreting tarot readings, Valeria has today become one of the foremost practitioners of brujeria in the US. And as part of her daily practice, she seeks to bring the intense wisdom, harmony, and spirituality that comes with living this bruja lifestyle to her followers and returning power and ancestral magic to those whose agency has been lost.

Within these pages, Valeria provides you with an expert's introductory handbook for all the aspects of brujeria, including,
-Respectfully shopping at a yerberia or botanica
-A complete guide to common crystals
-Essentials for your altar
-A introduction to tarot
-Spells to bring luck, love, and good fortune
-The secrets of Santa Muerte

​​​Comprehensive and inspiring, The Mexican Witch Lifestyle is the perfect guide for anyone curious to learn more about this vibrant culture of witchcraft.

---