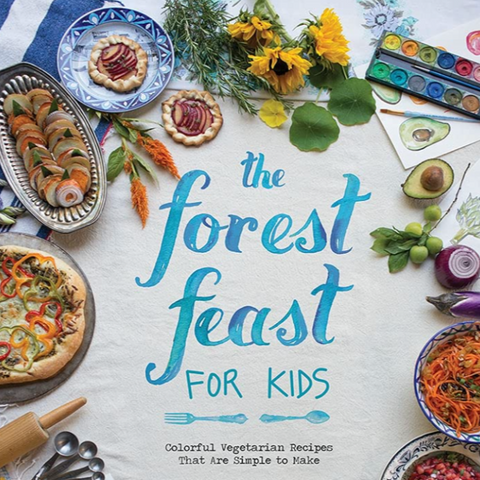 9781419718861
The Forest Feast for Kids
Kid-friendly vegetarian recipes that are quick, easy, and fun to make. Her full-color cookbook showcases the rustic simplicity of the fare through vibrant colorful photography of Gleeson's beautiful home in the woods and of children cooking the dishes themselves. Each meal is simple and full of fresh and lively flavors that will appeal to kids. The natural beauty of Gleeson's surroundings and the abundance of local produce serve as the inspiration for recipes such as:
Pesto Pepper Pizza

Rainbow Chard Quiche

Black Bean and Kale Tacos

Nutty Couscous

Lemon Ricotta Crostini with Honey

Carrot and Zucchini Ribbon Pasta

Butternut Quesadillas

Peanut Butter–Avocado Shake

Watermelon Smoothies

And more!
In addition to its recipes—spanning meals, party food, snacks, and beverages—this cookbook includes ideas for crafty table decorations, an illustrated guide on kitchen safety, and a glossary of culinary terms.

---