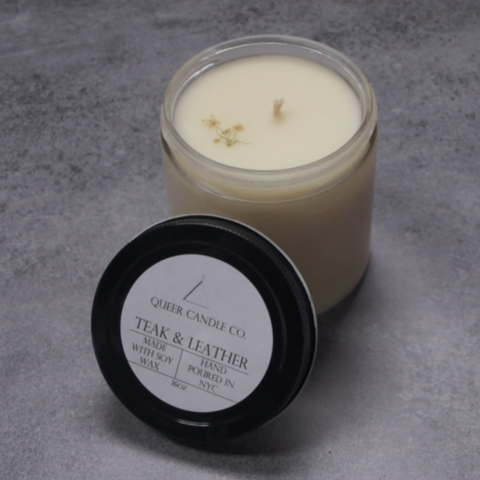 FTGYHUOIJ
Teak & Leather Candle
Our Teak & Leather soy wax candles are hand poured, clean burning, and made in recyclable and reusable containers right in our NYC workshop.
Teak and leather aromatherapy scent profile:
- Musky tobacco leaf and teakwood mingle for a subtle, earthy scent
- Overtones of leather and sandalwood give the fragrance depth
- Topped with wildflowers
Burn times: 8oz: 40 - 50 hours. 16 oz: 90 - 100 hours.
---