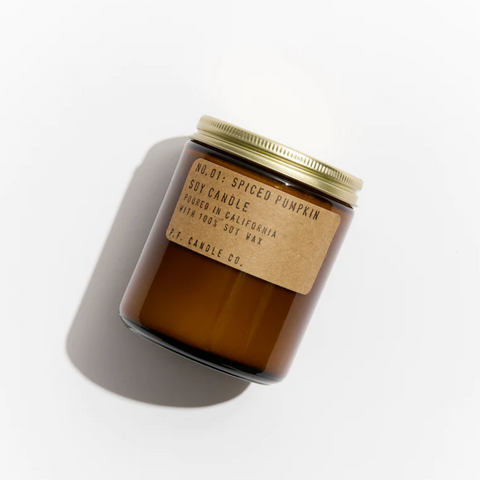 SC1
Spiced Pumpkin Candle
Pumpkin pie, lots of butter, and movie marathons. Nutmeg, pumpkin, brown sugar, and cinnamon.
The Limited Winter Classics collection features green glass vessels and matching labels with gold foil embossing, for a luxe look to match these joyous scents. Indulge in the festive season with these highly-giftable limited edition candles!

Burns for 40-50 hours. 2.9" in diameter and 3.5" in height.
---