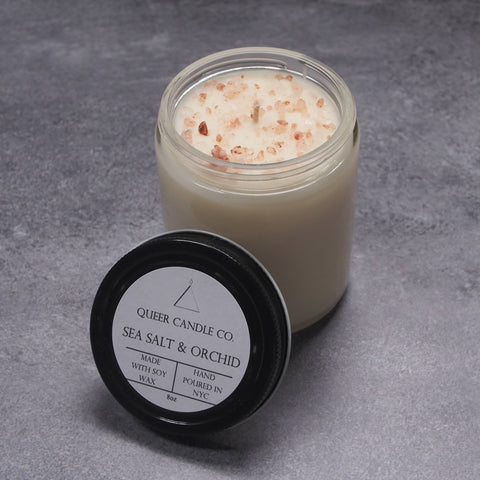 P0489S
Sea Salt and Orchid Candle
Queer Candles Sea Salt and Orchid soy wax candles are hand poured, clean burning, and made in recyclable and reusable containers right in their NYC workshop.
Sea Salt and orchid aromatherapy scent profile:
- Calming and smooth blend of floral highlights with salty notes
- Floral notes include: orchid, lily of the valley, and jasmine
- Topped with pink himalayan sea salt
- Soft and sweet.
Burn times: 8oz: 40 - 50 hours.
---