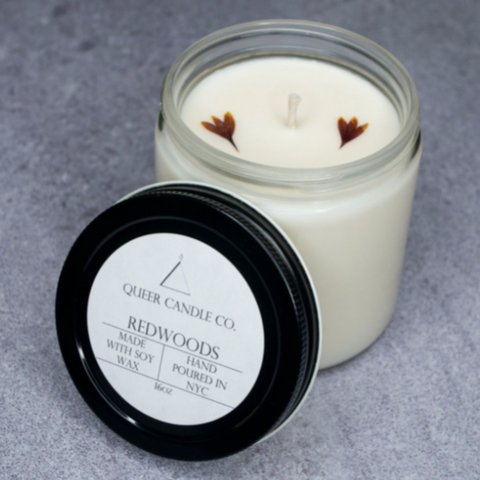 GUYOGPG
Redwoods Soy Candle
Queer Candles Redwoods soy wax candles are hand poured, clean burning, and made in recyclable and reusable containers right in their NYC workshop.
Redwoods aromatherapy scent profile:
- A unique blend of crisp birch and earthy tonka, with woody bottom notes of oud
- Mellow and warm, this fragrance is the perfect way to enjoy a Christmas tree vibe year round.
- Topped with pressed burnt orange and red wildflowers
Burn times: 8oz: 40 - 50 hours. 16oz: 90 - 100 hours.
For best candle burn and longest life we recommend burning for between 1 and 3 hours at a time.
---