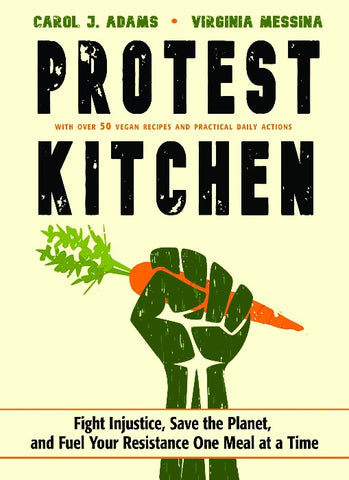 9781573247436
Protest Kitchen
A plant-based diet is a way of voicing our resistance to a political system that denies climate change and refuses to address it. 
Protest Kitchen is an empowering guide to the food and lifestyle choices anyone can make for positive change in the face of the profound challenges of our time. Protest Kitchen is the first book to explore the ways in which a more plant-based diet challenges regressive politics and fuels the resistance.
A provocative and practical resource for hope and healing, Protest Kitchen, features over 50 vegan recipes (with alternatives for aspiring vegans) along with practical daily actions.

---