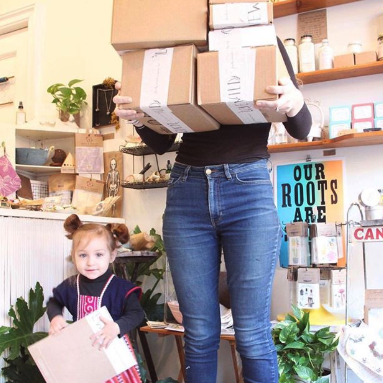 P0275S
Kids Care Packages
A great way to reach out to your littlest loved ones.
You can completely customize each gift box. Every gift sent is nestled in plastic-free filler with a handwritten note from you!
Choose your price point, the kind of greeting card you'd like to include and any other details that might be important. 
Kids care packages vary depending on age and interests. We have a wonderful variety of kids crafts, books, temporary tattoos and soft cuddly goods.
---