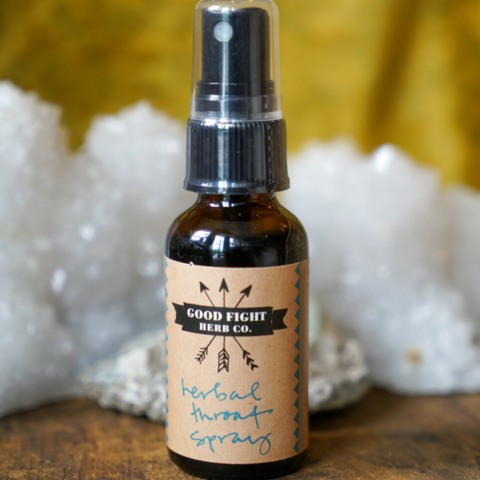 gdfghtthroat
Herbal Throat Spray
A spray so soothing and supportive to the upper respiratory tract. Great for that tickle in the throat, sore throats and overextension of the vocal chords.
1 oz
C​ontains: Organic Calendula, AniseHyssop, Propolis, Sage, Thyme, organic cane alcohol, organic vegetable glycerin
This product is not intended to diagnose, treat, cure or prevent disease and has not been evaluated by the FDA.
---