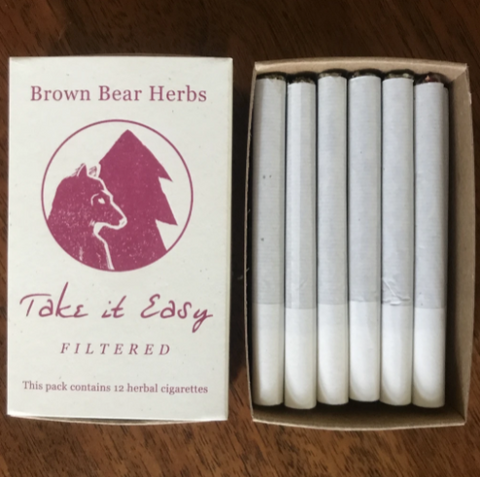 TVUYBIU
Take it Easy Herbal Smokes
12 filtered smokes per pack. Now filtered to be extra gentle on your lungs. The filter is high flow and made from cellulose (wood fiber). The papers are a mix of flax and hemp fibers. *these smokes are all white*
Take It Easy tends to be physically relaxing and calming as people reduce their tobacco intake. Lobelia interacts with the same neuro-receptors as nicotine, satisfying the urge in a non-habit forming way.
Time for a smoke: Helps you get out of your head and back in your body. Great for work breaks and as an alternative for frequent smokers. They can also be physically relaxing at the end of a stressful day.
Organic and/or wildcrafted herbs: lobelia, catnip, skullcap, rose, and mullein.
---