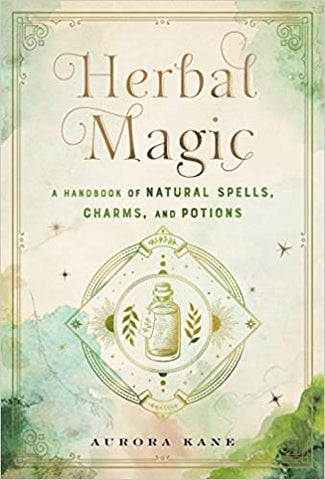 9781577152323
Herbal Magic
Herbal Magic offers a directory of magical herbs (both rare and common) alongside 36 spells using herbs to amplify casts for attraction, enchantment, trust, friendship, fortune, and success.

This guide introduces the magical properties of plants, how to use them, and how to source them, including detailed step-by-step instructions on how to blend them seamlessly into magical recipes to harness their intrinsic powers. Tips for the budding witch cover:
Uses for both common and rare magical plants
Connecting with nature through the process of growing your own plants
Herbal magic lore and herbal magic spell tools
Tea recipes that can enhance your psychic abilities
Spells for attractions, trust, fortune, and friendship
Work with the energies and properties of magical plants to connect deeply with the earth and all the greenery in her dominion and magnify the power of your magic spells.

---