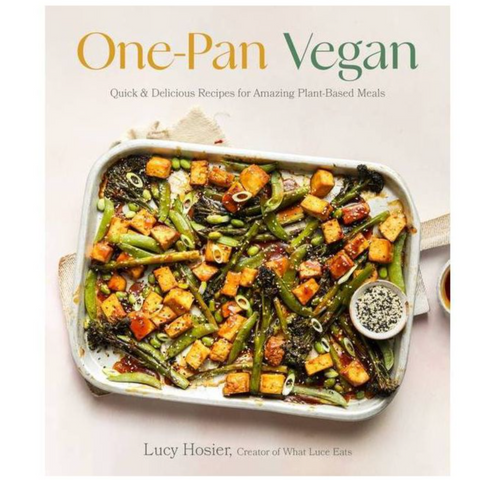 9781645676423
One-Pan Vegan
Fantastic No-Fuss Vegan Meals Perfect for Every Night of the Week
Make vegan cooking a breeze with 60 trusty sheet pan recipes that the whole family will love. Each dish is full of wholesome ingredients that come together quickly. With hands-off options for any time of day, you'll be amazed by the wide variety of delicious plant-based meals you can make with your sheet pan including:
- Crumbled Chorizo-Style Tofu Gnocchi Bake
- Portobello Mushroom Tacos with Spicy Chipotle Coleslaw
- Shawarma Tempeh Wraps
- Pesto Sausage Rolls
- Vegan Sheet Pan Paella
- Greek-Style Focaccia
- Coffee and Walnut Scones
- Apple Galette with Salted Caramel
- Carrot Sheet Cake
No matter what you're in the mood for, there's a sheet pan meal for everyone!
---