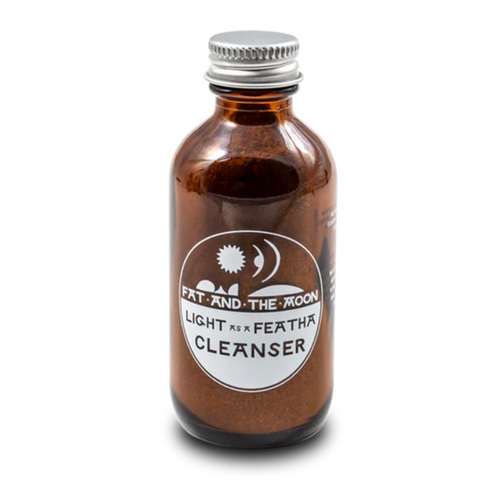 fth
Light as a Featha Cleanser
Light as a Featha is an oil-free, soap-free, good enough to eat dry exfoliating cleanser. The coconut and clay add just the right amount of grit to polish the skin without crossing the line into the sandpaper zone, just right for our sensitive skin peoples. Add time to this cleanser and you've got a great face mask.


Light as a Featha employs the cleansing magic of honey, the drawing powers of rhassoul clay, and the moisturizing talents of coconut.

COVEN TIP! For a more intense polish, check out Masa & Olive Face Paste or Earth Polish Cleanser.

2 fl oz

RITUAL
Mix up a small scoop in your hand with a little water and ka-BLAM—you got a cleanser. For the best results, cleanse your face at the beginning of the bath/shower, then let it sit while you do all the other important things. Rinse off at the end of your bath or shower.

SHELF LIFE
Lasts 6 months. Store in a cool and dry place. Our products are organic and freshly made-to-order skin food. We do not use toxins that make things last forever.
---