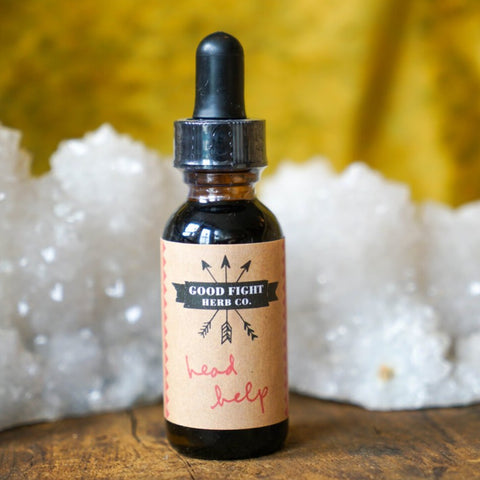 zxtcivgbh
Head Help Tincture
A soothing, classic formula to relieve headaches, tension & migraines. Can be taken 1 dropperful 3x day if experience frequent headaches, and/or 1-3 dropperfuls at start of one.
Contains : Organic Willow, Feverfew, Lavender, Skullcap, organic sugar cane alcohol
This product is not intended to diagnose, treat, cure or prevent disease and has not been evaluated by the FDA.
---