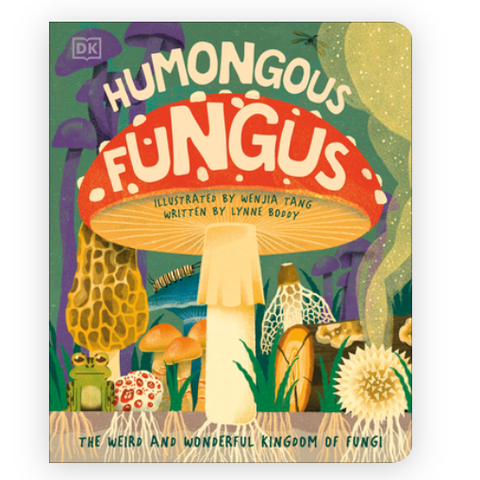 9780744033335
Humongous Fungus
Embark on a magical tour of the forest floor and discover one of the most fascinating living organisms on this planet - fungi!

Not quite animals and not quite plants, the mysterious kingdom of fungi is full of secrets! Let's unearth them together with this weird and wonderful book about mushrooms.

Inside the pages of this children's science and nature book, you'll discover exactly what fungi are and more!

- Gorgeous illustrations in Wenjia Tang's popular style
- Introduction to a scientific topic in an engaging, soft way, through scenes and thoughtful layouts
- Everything kids would ever want to know on the overlooked but fascinating topic - fungi

From tiny microbes to the largest living thing, fungi are everywhere! Without fungi, our ecosystem would not work. It provides food for plants and animals and creates a place for them to live. But beware, some types of fungi can destroy crops through fungal diseases or even change animals' behavior. This fascinating foraging book for kids is sure to keep little ones engaged and entertained!

Did you know that fungi are made to make medicine for humans? Or that the most mushrooms can be seen in autumn? This picture book about nature is packed with fun facts about fungi. It includes gross-out stories of fungal infections that kids will love, incredible facts about bananageddon, crop disease, epidemics, and zombified ants! It's the ultimate gift for children who are interested in nature and microorganisms.
---