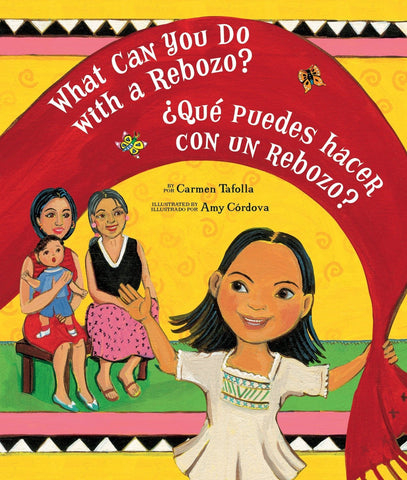 9781582462714
What Can You Do With a Rebozo? - ¿Qué Puedes Hacer Con Un Rebozo?
A cradle for baby, a superhero's cape, a warm blanket on a cool night--there are so many things you can do with a rebozo. Through the eyes of a young girl, readers are introduced to the traditional shawl found in many Mexican and Mexican-American households.

Now in an English/Spanish bilingual edition, the lively rhyme and brightly-colored illustrations of the original are available to a whole new audience.
---