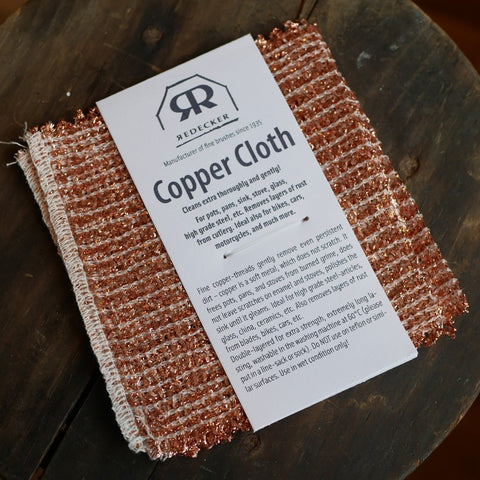 4037892501335
Copper Cloth
Double-layered Copper Cloth cleans extra throughly and gently! 

For pots, pans, sink, glass, high grade steel, etc. Removes layers of rust from cutlery. Ideal also for bikes, cars, motorcycles, and much more. 
Extreme long lasting, washable in the washing machine at 60°C. 
Redecker is a family company started in 1935 by Friedel Redecker. Many of the brush makers are visually impaired as Friedel Redecker went blind as a child. 
---