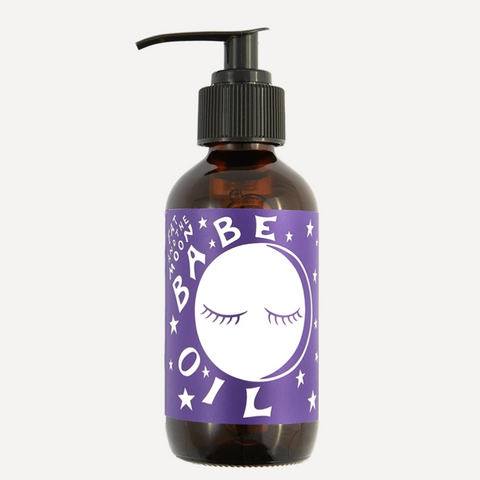 857993006706
Babe Oil
Nourish your baby with the combo of your soothing touch and our gentle babe oil.
Massage helps the babe flourish, promoting better sleep, better digestion, and less fuss.
Store in a cool and dry place. Our products are organic and freshly made to order skin food. We do not use toxins that make things last forever. 
Jojoba Oil (Simmondsia chinensis)* Chamomile (Matricaria recutita)* Infused Apricot Kernel Oil (Prunus Armeniaca)* *Organic
4 fl oz
---