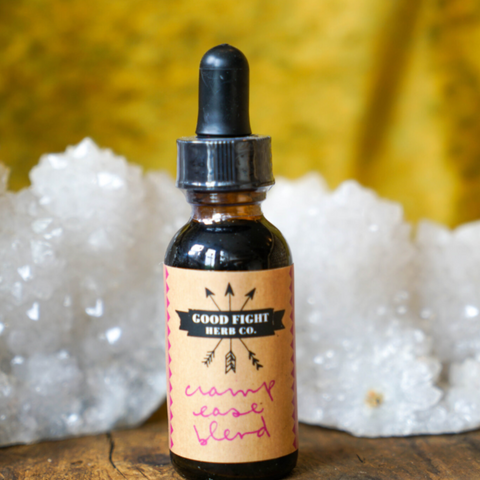 pl459225
Cramp Ease Blend
A delicious mixture to help release and relieve menstrual cramps and PMS related symptoms without having to hit the Advil too hard or often! ​
1 oz bottle
Contains : Organic Cramp bark, Cinnamon, Motherwort, organic sugar cane alcohol, locally made maple syrup from the same farm where our herb garden is!
This product is not intended to diagnose, treat, cure or prevent disease and has not been evaluated by the FDA. 
---